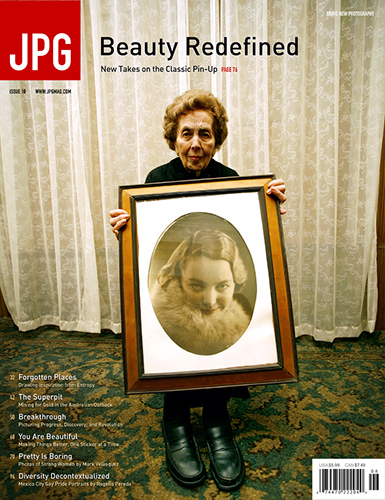 My paternal grandmother at 87 years old holding her portrait when she was 17 years old. Since very young I remember that glamorous portrait at her home, unfortunely i never discovered the author, but he became an anonymous reference always present. As my grandmother was also so influent feeding my interest for photography, i recently decided that i had to have her photographed with that old portrait of her youth. I shot her in the same room that the portrait was holding in a wall since i ever remember.
JPG Magazine Issue 10 Cover for Beauty Redefined Theme.
Cover of issue 10 and other contributions for JPG Magazine between 2007 and 2008.